Features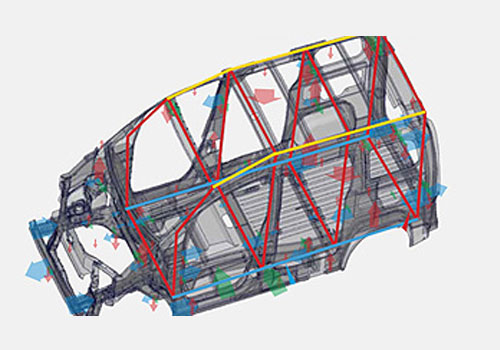 Design.
New Nissan Evalia
Smart Sensibilities. The New Nisssan Evalia brings forth a refreshing balance between easy handling and great driving. its big and spacious, yet compact and convenient.
Monocoque Body Design. Not only does the monocoque body make for a lightweight and strong structure, it allows Nissan's designers to make a vehicle that is as beautiful as it is practical.
---
Style.
New Nissan Evalia
Twin Sliding Doors. The Evalia makes an ordinary day more fun and productive with a variety of conveniences from easy-to-operate twin sliding doors to storage spaces for nearly everything.
Sporty Bumper. Introducing the Special Variant of the Evalia with a bold new premium grille, a new sporty bumper with integrated fog lamps and a stylish roof spoiler.
Advanced Audio System. The AM/FM/CD audio system gives a variety of entertainment choices. It features MP3 playback, and auxiliary audio and USB inputs to connect personal music devices.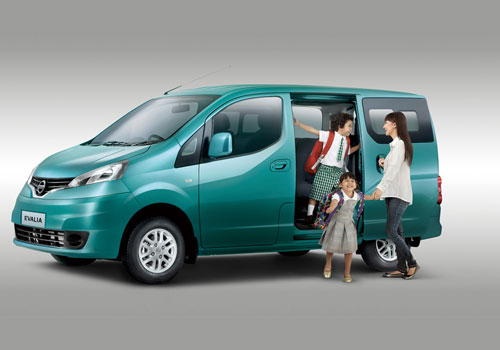 ---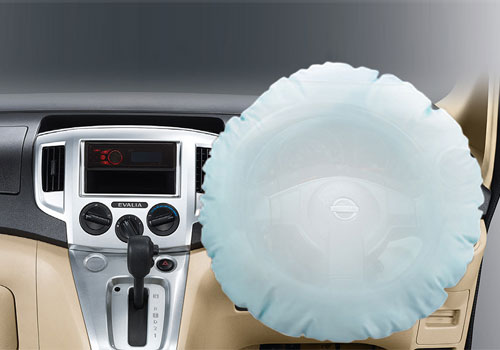 Safety.
New Nissan Evalia
ABS. Anti-lock Braking System (ABS) helps give you better control and confidence in braking situations by rapidly pulsing the brakes to prevent the wheels from locking up.
EBD. Electronic Brake-force Distributions (EBD) helps to optimize the brake load by detecting extra weight in the rear from passengers or cargo and adjusting rear brake force accordingly.
SRS AIRBAG*. SRS Airbags which will inflate automatically when frontal collision occurs, to reduce the injury of the driver.*HWS only
---
Engine Performance.
New Nissan Evalia
HR15DE Engine. Advanced performance of HR15DE engine, 1.5 Litres, 4 cylinders, 16 valves with Dual Injector System and Dual C-VTC (Dual Continuously Variable-valve Timing Control System); complete combustion, fuel economy, better responsiveness, smoother drive and great control for all routes.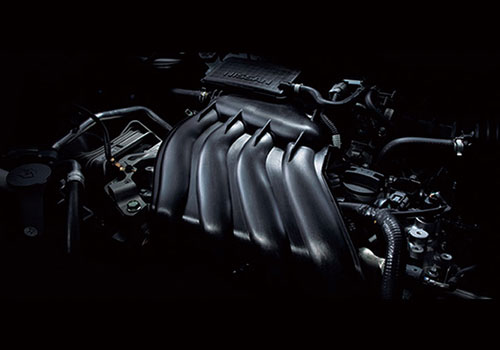 ---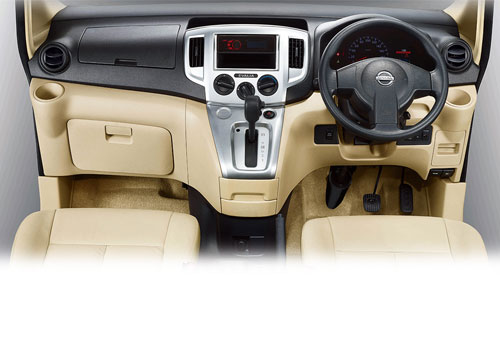 Handling.
New Nissan Evalia
Turning Radius. The New Nissan Evalia's 5.2 m turing radius and compact overall length put you streets ahead when you're picking your way through congested city traffic.
Multi-Function Display. The multi-function display with onboard trip computer provides information to help you drive economically. It displays engine revs, average and real-time fuel consumption, and the remaining drive range.
Gear Shift Indicator. The gear shift indicator in the multi-function display shows the ideal timing to change gears, helping you drive more economically.
---
Comfort.
New Nissan Evalia
Capable and Comfortable. Flexible seating and versatile storage solutions let the New Nissan Evalia step in to effortlessly carry passengers and stow all the gear for daily routines and carefree getaways.
2nd-Row Sliding Window. The available 2nd-row sliding window makes the rear seat a nicer place for your passengers, and aids visibility and ventilation.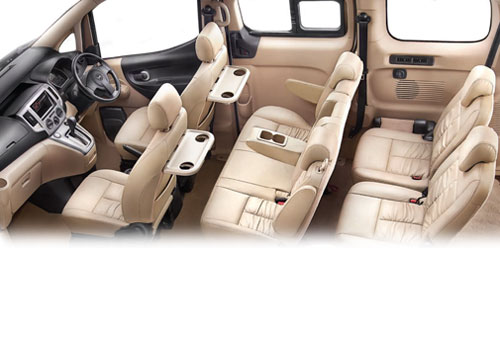 ---
Colors
Available in different colors. For other colors, please refer to the color-palette on the bottom.
---
Spec, Type & Price
Dimension
Length:
Width:
Height:
Wheelbase:
Curb Weight:
Turning Radius:
Tread:
Ground Clearence:
Fuel Tank Capacity:
Engine
Fuel Type:
Engine Type:
Engine Code:
Fuel System:
Displacement:
Configuration:
Bore x Stroke:
Max Output:
Max Torque:
Transmission
Transmission type:
Drive System:
Brakes
Front:
Rear:
ABS + EBD + BA:
Suspension
Front:
Rear:
Body Construction:
Steering
Steering type:
Wheel & Tyres
Wheel type:
Tyre Size::
Price
Rupiah :
*harga tersebut OTR Jakarta, dapat berubah sewaktu-waktu,
untuk update, penawaran, dan brosur,
temukan dealer Indomobil Nissan terdekat anda di
---